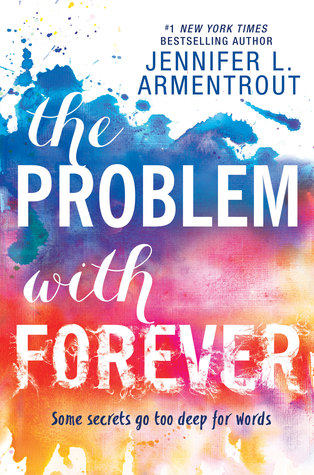 For some people, silence is a weapon. For Mallory "Mouse" Dodge, it's a shield. Growing up, she learned that the best way to survive was to say nothing. And even though it's been four years since her nightmare ended, she's beginning to worry that the fear that holds her back will last a lifetime.
Now, after years of homeschooling with loving adoptive parents, Mallory must face a new milestone—spending her senior year at public high school. But of all the terrifying and exhilarating scenarios she's imagined, there's one she never dreamed of—that she'd run into Rider Stark, the friend and protector she hasn't seen since childhood, on her very first day.
It doesn't take long for Mallory to realize that the connection she shared with Rider never really faded. Yet the deeper their bond grows, the more it becomes apparent that she's not the only one grappling with the lingering scars from the past. And as she watches Rider's life spiral out of control, Mallory faces a choice between staying silent and speaking out—for the people she loves, the life she wants, and the truths that need to be heard. (From: Goodreads)
Actual Rating: 3/5 Silent Stars
Life was like doing this speech. It wasn't necessarily about the end result, but more about trying.
This book is so not the typical Jennifer L. Armentrout style. The Problem with Forever is a story about lessons of life, love, family, and reflection on our society nowadays. I know this may sound very serious and stone-cold cruel, but that's the way it is. We all need to accept and endure it.
The story mainly focuses on Mallory (Mouse), a quiet girl who is deemed as a mute in school because of her post-traumatic childhood experience, and Rider, a seemingly open-minded, extroverted guy who actually bears some unspeakable scars on his stained soul. They are both orphans and adopted by the same family when they're little but under the mask of kindness, they fall victim to domestic violence. Rider protects Mallory at all costs and she learns not to make a noise whenever her adopted father gets mad after drinking.
Rider had said nothing lasted forever, but some things, some scars, ran too deep to ever fade away.
Therefore, she gets used to stay quiet no matter where she is, no matter what she does. It becomes a part of her life and her voice seems like a stranger to her. She loses her confidence, and she can't seem to enjoy the rest of life because the shadow dwelling in her heart is too dark to get away. Thus, when she meets Rider by chance in school, he's the only key to her closed mind. And teaches her how to live her life.
"It's just that I think sometimes you miss what's going on around you, because you're so worried about what others are thinking about you and your choices."
Rider has his own problem as well. He seems like a happy-go-lucky at first, but he's one of the troublemakers (or at least he used to be). There's no denying that there are more or less some problematic teenagers/youngsters around the world; they become drug dealers, trade their lives for contraband, and bargain with demons or the Death. These people never stop existing and I think it's time we faced the reality.
In that moment, I knew I couldn't hold what he used to do against him. Rider…Jayden…so many other people were a product of their environment. Some got out. Others didn't.
I hate to say this, but the biggest disappointment is that the story is too predictable. The plot is simple and the inspiration behind all these is easy to grasp, however, this book doesn't make me wow. It doesn't surprise me at all. For example, it's not that hard to guess from the minute Mallory and Rider meet, their relationship is going to develop into something more than friends. I mean, she's apparently drawn to him and he finds her grow maturely and attractive. Also, both of them are adolescents so overloaded hormones drive them toward each other like two inseparable magnets.
"Understand what?" I whispered. Rider's gaze held mine again. "She understands that if I have to pick between you two, it's not going to be her."
Yikes, cliche alert! This book reminds me of Until Friday Night, which is one of the top disappointing books of mine this year, because of the similar plots. (Quiet girl with broken guy, blah blah blah…)
The only thing interests me is probably the idea of "forever" in the story. I keep looking for signs of forever since the title of the book mentions it but not until the very end of the entire book did I finally get the metaphor. Real life isn't a fantasy, and sometimes even fantasies aren't necessarily fantasies, either. Just like forever, what is forever? Have you thought about the meaning of forever before? It's not just a time period, nor is it some dimensional measurement. This book lets us know that there are actually two kinds of forever. And what lies in between.
The good kind. The bad kind. I'd learned early on that the good kind of forever was, well, it was a lie. That kind of forever literally and figuratively ended in flames, because no matter how tightly you tried to hold on, that kind of forever slipped between the fingers.
The bad kind of forever lingered like a shadow or ghost. No matter what. It stayed, always in the background.
All in all, I may not enjoy the book as much as I do for JLA's other works, I'll still recommend this to those who like to read something light and yet with in-depth meanings between the lines.