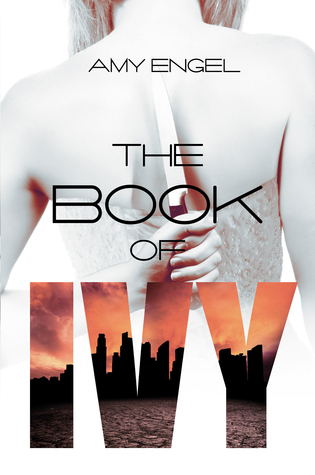 After a brutal nuclear war, the United States was left decimated. A small group of survivors eventually banded together, but only after more conflict over which family would govern the new nation. The Westfalls lost. Fifty years later, peace and control are maintained by marrying the daughters of the losing side to the sons of the winning group in a yearly ritual.
This year, it is my turn.
My name is Ivy Westfall, and my mission is simple: to kill the president's son—my soon-to-be husband—and restore the Westfall family to power.
But Bishop Lattimer is either a very skilled actor or he's not the cruel, heartless boy my family warned me to expect. He might even be the one person in this world who truly understands me. But there is no escape from my fate. I am the only one who can restore the Westfall legacy.
Because Bishop must die. And I must be the one to kill him… (From: Goodreads)
Actual rating: 4/5 Killing Stars
"A boy who doesn't want to lie, married to a girl who can't tell the truth."
The moment I saw this stunning cover, I've made up my mind whatever happened, I'll read it. Because, c'mon! Isn't it eye-catching?


-Her white backless dress indicated her early wedding.
-The knife held behind her back meant the very purpose she needed to get close to him.
-The silhouette of the city resembled where the story took place, including Westfall(West) and Lattimer(East) sides of it.
This is a story about arranged marriage. Following our beloved female mc, Ivy Westfall, she was forced to marry some guy she never met before her marriage when she was 16. Previously reminder: Long before the war in the U.S., the Westfall and the Lattimer family had been enemy politically; the former was the founder of the place, yet was under full control of the latter. With the view of seeking peace between the two parties, Lattimer legitimated the arranged marriage for boys and girls from both sides of the city to marry each other. Since Ivy's father was supposed to be the President instead of Mr. Lattimer, she served as a spy and had an important mission when she married Bishop Lattimer, the only son of President Lattimer.
In the beginning, she thought it would be easy to accomplish her goal, but as time went by, she realized that he wasn't what her father and older sister, Callie, had prepared her for. He wasn't the guy they thought would abuse her like some unfortunate, typical arranged marriages. Better yet, he appeared to have a kind heart and his words were genuine enough to send warmth to her.
When his scream fades into silence, he rests his forehead against the metal. "Sometimes," he says, voice raw, "I hate this place." He twists his neck and looks at me, hands still hooked in the fence above his head.
"I know," I say, barely a whisper. "Me, too."
However, with her constant meeting with Callie, her sister kept reminding her how crucial Ivy's phase of the entire plan was and stopped her from chickening out. So Ivy was caught in a dilemma, whether she had to choose a boy who helped her find freedom and the way to save herself, or someone who shared the same blood.
You're easy to read, Ivy, but the whole book of you is complicated.
I love the plot a lot, but somehow there's something missing in it. The chapters are pretty short and light to read; the action is addictive and really fast-paced, though I think if there are more tension and interaction between the newly-wed, it will undoubtedly make this story so much captivating and complete. Not that I'm complaining, it's just that I prefer more twists and pages and chapters for such a fantastic page-turner. Honestly, I just can't get enough of Ivy & Bishop! Bishop is definitely the best role model for an ideal boyfriend; he possessed all kinds of quality I'm expecting a bf has. He was extremely considerate and could always put himself into others' shoes or knew Ivy well despite the fact that she wasn't good at telling the truth of all time. In a nutshell, he knew how to sweet talk and still express himself truthfully. It's hard not to melt under the influence of his cheesy words.
"Why me?" I ask.
"Because everyone needs someone to put their faith in," Bishop says. "Life's too lonely otherwise. And I'm putting mine in you."
The ending was rather heartbreaking. It's amazing how such a short story could still strongly make me emotional. I'm not easy to cry over a book, but this one got me. Perhaps some may consider the end too cliche but for me, I just loved it. As a result, I can't wait to see how she dealt with her Poison Ivy behavior and the severe consequence she was responsible for.
Last but not least, I totally recommend this book/duology to everyone. It's a very enjoyably light read to get pass reading slumps and also a beautiful love story for someone who were forced to marry strangers.
Love isn't something you can legislate. Love is more than charts and graphs and matching interests. Love is messy and complicated and it is a mistake to deny its random magic.