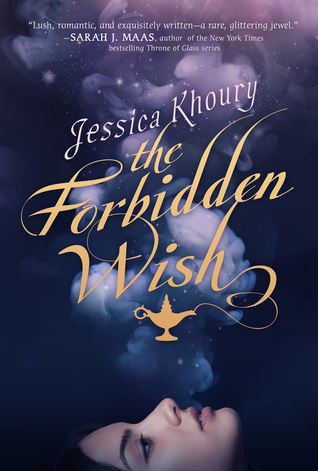 She is the most powerful Jinni of all. He is a boy from the streets. Their love will shake the world…
When Aladdin discovers Zahra's jinni lamp, Zahra is thrust back into a world she hasn't seen in hundreds of years — a world where magic is forbidden and Zahra's very existence is illegal. She must disguise herself to stay alive, using ancient shape-shifting magic, until her new master has selected his three wishes.
But when the King of the Jinn offers Zahra a chance to be free of her lamp forever, she seizes the opportunity—only to discover she is falling in love with Aladdin. When saving herself means betraying him, Zahra must decide once and for all: is winning her freedom worth losing her heart?
As time unravels and her enemies close in, Zahra finds herself suspended between danger and desire in this dazzling retelling of Aladdin from acclaimed author Jessica Khoury. (From: Goodreads)
Temporary rating: 5/5 Zahra Stars
**The rating is temporary. I've only read the first 8 chapters from the sneak peek provided by NetGalley in exchange for an honest review.**
Honestly, I wasn't a big fan of Aladdin story, but this one piqued my interest immensely! The story was told in a jinni's POV, which already made me super excited about how it'll go, let alone the jinni's a GIRL! I'm not sure about the original jinni in the fairytale, but from what I remembered, there's no female jinni in those well known stories, is there? Anyway, this girly jinni was named Zahra(what a coincidence! I just met a new friend and her name is Zera, so ever since I read these chapters, I've always thought about her as the jinni…) and she was really, really adorable. And badass.
The tension between Aladdin(well, I thought the male mc's name would be something more interesting than "Aladdin" but no, he was just Aladdin here) and Zahra was definitely something I'm so looking forward to exploring! Because she was still a 17-year-old girl sealed by magic to froze her age and became a jinni. I wonder what'll happen if a lot of unexpected incidents occur, or what'll happen when Zahra's king(the King of the Jinn) suddenly changes his deal and whatnot.
In short, I NEED THIS BOOK DESPERATELY RIGHT NOW!