Hi, guys!
Due to midterm exams in uni, I can't find much time to do some reading so it'll probably be awhile until I post my next review here. But you can still see what I'm currently reading by pressing the button on the top of this blog. 😀
Anyway, I just want to share my read-to-review books with you today. Ever since I discovered a fantastic website called Netgalley, I have been approved to read some free ebook copies of amazing books, both unreleased and popular books, in exchange for an honest review. Therefore, here are the ones I received and will read them as soon as possible.
**Nowhere Girl by Susan Strecker**
Savannah was the popular bad girl skipping school and moving quickly from one boyfriend to the next, so when she didn't meet Cady as promised, Cady wasn't surprised and the truth was Cady was already a bit mad at her. When Cady suddenly becomes short of breath she realizes Savannah is in trouble, but within minutes Savannah is gone.
Years later Cady, now a bestselling author of suspense, spends her time interviewing killers, hoping each interview will help her understand what happened to her sister. Despite Savannah's death, the bond Savannah and Cady share has never been broken. Savannah still comes to Cady, but the clues her sister sends don't add up until a chance encounter while researching her latest novel provides a missing piece of the puzzle. (From: Goodreads)
**From Ashes into Light by Gudrun Mouw**
Friede is born during World War II to a Bavarian soldier and a East-Prussian mother. As those around her struggle with the inevitable chaos and paradox of war, Friede opens her heart to gruesome enemies, at times saving herself and family members from atrocities.
With war behind them, the Mai family immigrates to the US, where Friede, her veteran father and ex-refugee mother, struggle with the reverberations of trauma. Friede is unable to find inner freedom until she meets her spiritual guide, a Rabbi, who helps her see that the voices from the past are teachers and the horrors of history are also beacons of light.
The three electric characters weave a narrative of raw consciousness, a moving example of transforming the ripple of suffering through the incredible strength of vulnerability. (From: Goodreads)
**Paladin by Sally Slater**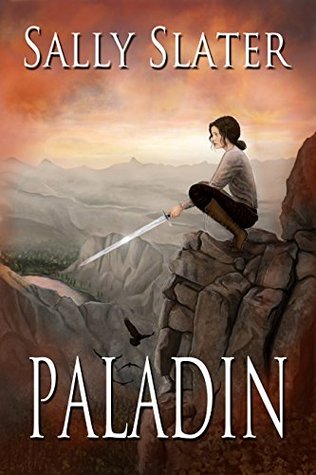 Brash, cocky, and unbeatable with a sword (well, almost), Sam of Haywood is the most promising Paladin trainee in the kingdom of Thule… and knows it. The only problem is that Sam is really Lady Samantha, daughter of the seventeenth Duke of Haywood, and if her father has his way, she'll be marrying a Paladin, not becoming one.
But Sam has never held much interest in playing damsel-in-distress, and so she rescues herself from a lifetime of boredom and matrimonial drudgery. Disguised as a boy, Sam leaves home behind to fight demons-—the most dangerous monsters in Thule—-alongside the kingdom's elite warriors. Pity that Tristan Lyons, the Paladin assigned to train her, is none other than the hero of her childhood. He hasn't recognized her–yet–but if he does, he'll take away her sword and send her packing.
Sam is not the only trainee hiding secrets: Braeden is a half-demon with a dark past that might be unforgivable. Whether he can be trusted is anyone's guess, including his.
As demons wreak havoc across the land, rebellion stirs in the West, led by a rival faction of warriors.
A war between men is coming, and Sam must pick a side. Will saving the kingdom cost her life–or just her heart? (From: Goodreads)
**Finding Hope by Colleen Nelson**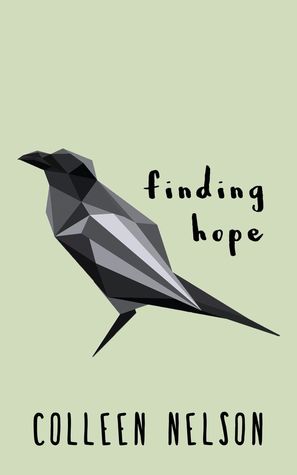 Hope leaves her small town for a fresh start, but her plans are derailed by an online romance and the appearance of her brother.
Hope lives in a small town with nothing to do and nowhere to go. With a drug addict for a brother, she focuses on the only thing that keeps her sane, writing poetry. To escape, she jumps at the chance to attend Ravenhurst Academy as a boarding student. She'll even put up with the clique-ish Ravens if it means making a fresh start.
At first, Ravenhurst is better than Hope could have dreamed. She has a boyfriend and a cool roommate, and she might finally have found a place she can fit in. But can she trust her online boyfriend? And what can she do after her brother shows up at the school gates, desperate for help, and the Ravens turn on her? Trapped and unsure, Hope realizes that if she wants to save her brother, she has to save herself first.
**The Urban Boys: Discovery of the Five Scenes by K. N. Smith**
The story's small town of Danville Heights, a carefully crafted universe, contrasts with the dark, gloomy town of Sandry Lake, where evil abounds. Upon the boys' mysterious incident with the energy source, they're instinctively called to Sandry Lake to root out evil. Their senses guide them each time. However, secrecy about their mission, furious battles with evil thugs, extreme fatigue, and stress and pressure soon overwhelm the boys, but they must find a way to embrace their fate. A lurking, Dark Stranger seems to know their plight, and a strikingly beautiful, fearless girl lends way to heightened confusion. Shocking details about these two characters, and the evil antagonist, the dreaded Druth, twist and grind the story even further. Despite tension and fierce battles, will the boys hold it together long enough to fulfill their destiny? Intriguing, intelligent, and full of action, The Urban Boys: Discovery of the Five Senses offers a memorable, emotion-packed, thrilling ride for young and mature readers alike!
Last of all, I hope you have a nice weekend and stay tuned for my new reviews!
Don't forget to leave the comments below and tell me what's on your latest book haul!