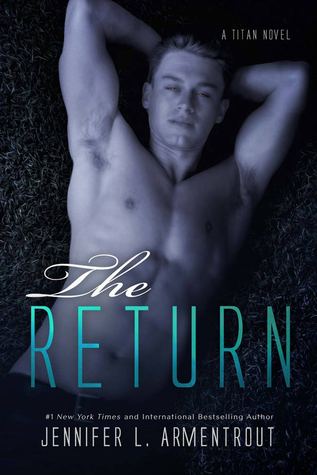 The Fates are cackling their bony asses off…
It's been a year since Seth made the deal with the gods that pledged his life to them. And so far, the jobs they've given him have been violent and bloody–which is kind of all right with him. But now Apollo has something else in mind for Seth. He's got to play protector while keeping his hands and fingers off, and for someone who really has a problem with restraint, this new assignment might be the most challenging yet.
Josie has no idea what this crazy hot guy's deal might be, but it's a good bet that his arrival means the new life she started after leaving home is about to be thrown into an Olympian-sized blender turned up to puree. Either Josie is going insane or a nightmare straight out of ancient myth is gunning for her.
But it might be the unlikely attraction simmering between her and the golden-eyed, secret-keeping Seth that may prove to be the most dangerous thing of all.
Because history has once again been flipped to repeat. (From: Goodreads)

This series—Titan—is the spin-off to the Covenant series and the story mainly focused on the Apollyon, Seth, after a year from the tragic incident in where he was from. Warning: Unlike the Covenant series, Titan fell in the "NEW-ADULT" category, which means there were many "steamy" scenes not appropriate for those under 18. So consider you've been warned!
The Return is the first book of the Titan trilogy, which is also a spin-off story for the Covenant series. **The following review contains some spoilers for the Covenant series, assuming you've read them. So if you haven't started it, why not check them out?**
Much to my surprise, this one focused on Seth, the Apollyon, a year after the disastrous chaos in the Covenant. We all know that he made a huge sacrifice by giving up his life, afterlife, or simply say, everything, for Alex(aka the God Killer) because he eventually knew what he'd done was completely unforgivable. Anyway, I guess I kind of LIKE him in the end of that series. But now, with another brand-new start of his life, he was assigned to protect a God's daughter, a seemingly-mortal demigod named Josie, whose power was bonded when she was born. I love everything they experienced, including how Seth tried to convince her that the whole Greek mythology was true; how he decided to train her; how they shared their first steamy kiss; how she didn't run away from him or considered him a monster after she learned his unmentionably dark, mysterious, secret past; or even knew him as a practical "killer machine" that everyone else in the Covenant had known when it came to Seth, she still stayed with him; how they had that really erotic night…and so forth. Furthermore, we can go through the story from both Seth and Josie's POV since Jennifer changed the different viewpoints of the main characters and that's really impressive.
In particular, I like that Josie was able to see the real Seth, and that's what makes her so special.
"You're not just an Apollyon, Seth." "And you…you're just my salvation."
That's probably my favorite quote from the book. So touching. So emotional. So genuine.
Moreover, Jennifer brought the story to a whole new level by adding some sexy, swoon-worthy, maybe even a little bit erotic sensational feelings in some specific parts. Therefore, I'll have to remind you that this is a NEW ADULT novel and no longer those young adult ones. That is, be prepared when you start reading this because there are many 18+ scenes.
Anyway, I love this one so much that it's a solid Sethie-and-Joe 5 stars for me. Hope you enjoy!
I let out the breath I hadn't realized I was holding. "Guess what?"

"What?"

Meeting his amber-colored eyes, I admitted what probably wasn't a secret, but what I felt like I needed to put into words. "I like you, Seth."

He stopped his hand over mine, staying there, as he gave me a lopsided smile. "Guess what?"

"What?" I whispered.

Seth shifted so that his lips brushed mine as he spoke. "I like you too, Josie."