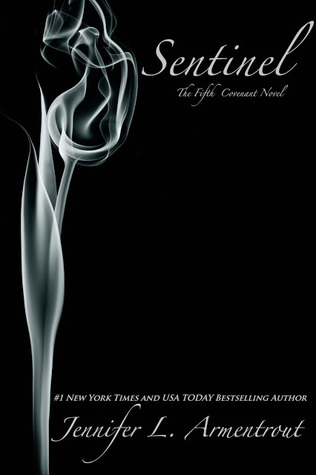 It's a beautiful day for a war.
As the mortal world slowly slips into chaos of the godly kind, Alexandria Andros must overcome a stunning defeat that has left her shaken and in doubt of their ability to end this war once and for all.
And with all the obstacles between Alex and her happily-ever-after with the swoonworthy Aiden St. Delphi, they must now trust a deadly foe as they travel deep into the Underworld to release one of the most dangerous gods of all time.
In the stunning, action-packed climax to the bestselling Covenant series, Alex must face a terrible choice: the destruction of everything and everyone she holds dear… or the end of herself. (From: Goodreads)
This book is excellent!! It's definitely the best one in the whole Covenant series.
Reading this book was like watching an action movie. I can feel every emotion Alex had, and there are so many impressive parts that keeps me from putting down the book. If it weren't for busy school life and the most anticipated book, End of Days, I'd undoubtedly devour this one in less than a day! When it comes to my favorite scenes, the first one flashed across my mind is Alex's fantastic fighting against Ares, the God of War. Gods, even though Alex was a powerful, badass Apollyon, no one could actually beat a God. Picturing her beaten and tossed like a broken doll, I felt exactly the pain, desperation, utter helplessness, frustration and endless anger because she was forced to succumb to the God and even wanted to die then. Another favorite scene is the romance between Alex and Aiden. OMG, there are TONS of swoony interactions of them and Jennifer did such an amazing job in describing every single movement in the drill.
"Maybe you need a distraction," he murmured, lashes dipping but not quick enough to shield eyes that were now a heated silver.
And this is just the beginning of what comes next.
At the end of the book, the author gave us an imaginary vision of some seemingly abstract words like paradise, Underworld, afterlife… and seriously, the kind of settings were unbelievably real, as if you were going a sightseeing in those places and visiting the so-called paradise. Wow, that was just so unforgettable.
Paradise was simplistic, centering around needs but not wants.
Yep, I believe this is one of the ideal imageries of it.
Oh, and remember the First Apollyon, Seth? It wasn't until I finished this book did I change my thoughts about him, like 360-degree changed. Well, he wasn't completely a bad boy all the time yet definitely not the good buddy stuff. I disliked him throughout the entire series, but wow, it seems that he wasn't really that evil and heartless all the time. Who knows? There are so many things changing over time and almost every character had changed a lot from what they experienced. That's why I enjoy reading this series so much. You can feel the protagonists' transformation and the way they became much more mature than they used to be.
There's another part I can't forget in the story—the final battle. That was so EPIC and BRUTAL but IRRESISTABLY FASCINATING in the meanwhile. Mixed with some ironic humor, such as "It was a beautiful day for a war." Many bittersweet moments, though. Honestly, I kind of miss that war. I mean, really, who can resist all those shattering power-shifting feelings, a battle with a Titan versus God, or having all the Olympians' attention while they lived in a whole other world? All of them only made me have the impulse on getting involved in their war.(Sounds crazy, but that's all what I wanted to do then.)
What's more, I love how Jennifer L. Armentrout put different perspectives from Alex. She was able to deal with crucial decisions and was willing to sacrifice her life saving the world. Don't worry! It's not that sad in the end. She was aware of her being a God Killer and the drawback of that. Besides, the author used lots of abbreviations, idioms, and some terms that you can only find them in urban dictionaries, which was cool because that made me learn more in English as well. 😀
Last but definitely not least, the ending was extremely satisfying, excellent, and absolutely flawless. It is the ending I've wanted and even better than anything else I could come up with. That's probably the moment I truly LOVED Seth. It seems that he eventually realized how wrong and cold-hearted he was and all he wanted to do was make a huge sacrifice in order to get him a redemption. That is, he turned out to be another person(if that counted), and turned a new leaf from then on. Remember what I initially thought about the prophets before? I doubted that Fate is changing and something like that. Now I fully understand what the prophesies meant at that time. Everything made perfect senses in this book and that's why the author wrapped the whole story up without unsolved questions flawlessly. Incredibly unbelievable, but absolutely the best ending for this. Totally a new path for all of them.
Well, it's time to end this review. In short, I LOVE this series so much and it became one of my all-time-faves the second I finished the ending. This is really worth-reading and what I learn from this series is: No matter what happened, life goes on and you'll find your own paradise in the end.