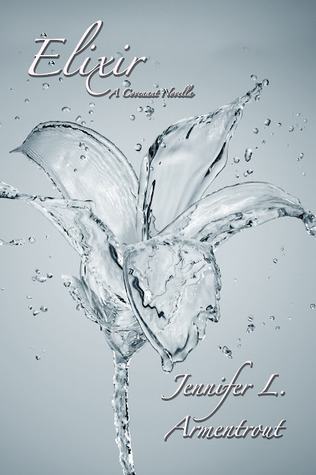 Aiden St. Delphi will do anything to save Alex.
Even if it means doing the one thing he will never forgive himself for.
Even if it means making war against the gods.  (From: Goodreads)
Elixir is a novella of the Covenant series and I love how Jennifer L. Armentrout changed the point of view from Alex to Aiden. Yep, the book was basically from Aiden's POV and depicted everything he thought, planned, and felt. The story began where it ended in the previous book, Deity, after Alex Awakened. I think this is just a small installment for the entire series, but what those main characters as well as Gods have to do is necessary. All in all, the only thing that matters when it comes to saving Alex—by breaking her terrible connection with the First, Seth— is true love. Just as one of the Team Alex Goddesses said,
"Love is such a wild and reckless creature. It cannot be planned or threaded. It cannot be controlled. Love can coexist with Fate, or it can undo it. Love is the only thing more powerful than Fate."
Indeed, I believe Aiden could save her in the end with the strong determination, pure love, and trust in her. Highly recommend this one to those who enjoy the previous books of the Covenant series.