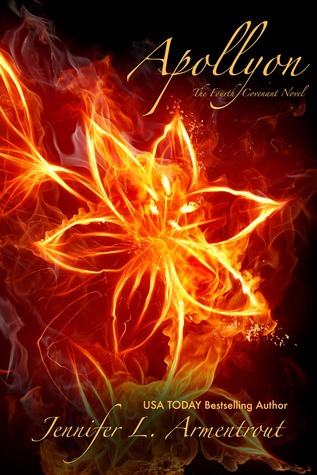 Fate isn't something to mess with… and now, neither is Alex.
Alex has always feared two things: losing herself in the Awakening and being placed on the Elixir. But love has always been stronger than Fate, and Aiden St. Delphi is willing to make war on the gods—and Alex herself—to bring her back.
The gods have killed thousands and could destroy entire cities in their quest to stop Seth from taking Alex's power and becoming the all-powerful God Killer. But breaking Alex's connection to Seth isn't the only problem. There are a few pesky little loopholes in the whole "an Apollyon can't be killed" theory, and the only person who might know how to stop the destruction has been dead for centuries.
Finding their way past the barriers that guard the Underworld, searching for one soul among countless millions, and then somehow returning will be hard enough. Alex might be able to keep Seth from becoming the God Killer… or she might become the God Killer herself. (From: Goodreads)
After what happened in Elixir, this book picked up where it ended in the previous one. The first part of the book described how Alex dealt with her issues that Seth, the First (Apollyon), kept connecting with her through the bond and how delicately depicted those feelings when she felt the cord humming deep in her body. Alex changed a lot in this book once she turned 18 and that almost surprised me. She's not the same Alex as her was before, the "talking-and-hitting-without-thinking" kind, instead, she seems to be more self-controlling, more careful when it comes to making important decisions. That's really great for her because she'll face with a lot of crucial choices that she said "she's not old enough to decide."
My favorite part of the book is definitely the scene when Alex(actually, it's Seth's strong intension to do so) had to fight and almost kill Aiden after she escaped the well-built cell. The whole new abilities she acquired after Awakening, how she's able to harness those elements, earth, fire, water, and wind, as well as the fifth and the most powerful one, the akasha, fascinated me a lot! Every time I read those parts she used them, I couldn't help but wish I could have the same power.
It's truly touching and unforgettable that it is that small token, the little delicately-craved rose necklace Aiden gave her, changed her mind and reminded her of everything she's been through with Aiden. Besides, it's amazing that such a small thing could change everything in a sudden under the fatal circumstances. This is just too awesome for me. Really impressive.
The last part of the book, almost the end of it, is fantastic. Not that I enjoy watching(more accurately, picturing) Alex fought with, actually she's being attacked, Ares, the God of wars! I can imagine lots of bloody scenes and how painful she felt every time she was tossed like a helpless doll in the office. Every single moment makes me get goose bumps because the feelings are so strong and undeniable.
Overall, I LOVE this book so much and all those scenes including perfect fighting skills, confrontation with Gods, and of course, relationship and swoon-worthy moments with Alex & Aiden.
Hope you guys enjoy it as much as I did!